ADOBE UX LIVESTREAM CHALLENGE
Design a mobile app with at least 3 artboards, based on the theme "SOCIAL". Be sure to use the provided components, specifically the slider, hero image, avatar and bottom nav bar. Lastly, you can redesign the UI components and modify the layout if you so wished.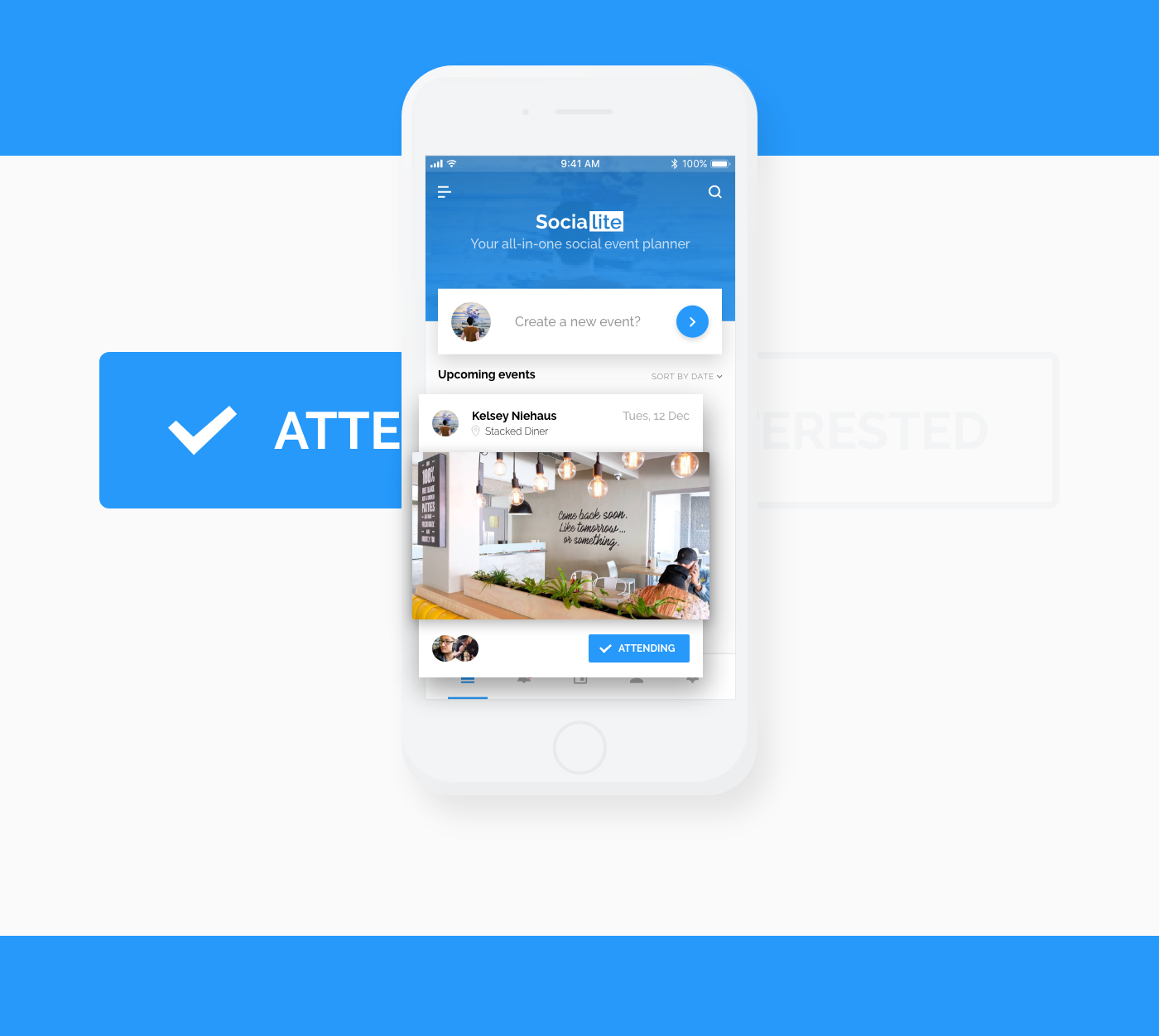 CREATE, SEND, & RECEIVE EVENTS
My idea for the Adobe XD live-stream competition, was to create an 'event planning app' named "Socialite". This fictional app would then sync all of your Facebook contacts, and allow you to create, send and receive custom events.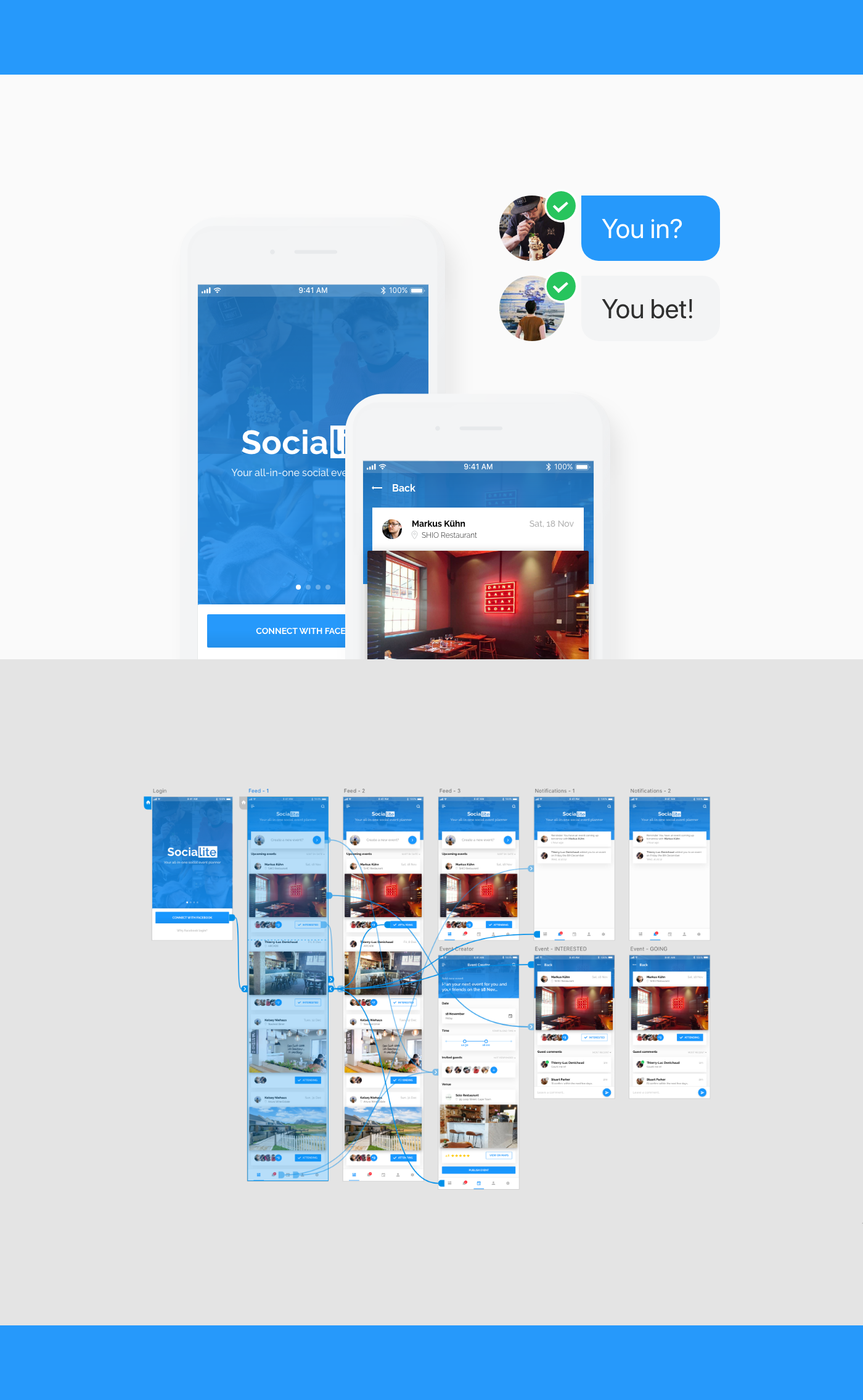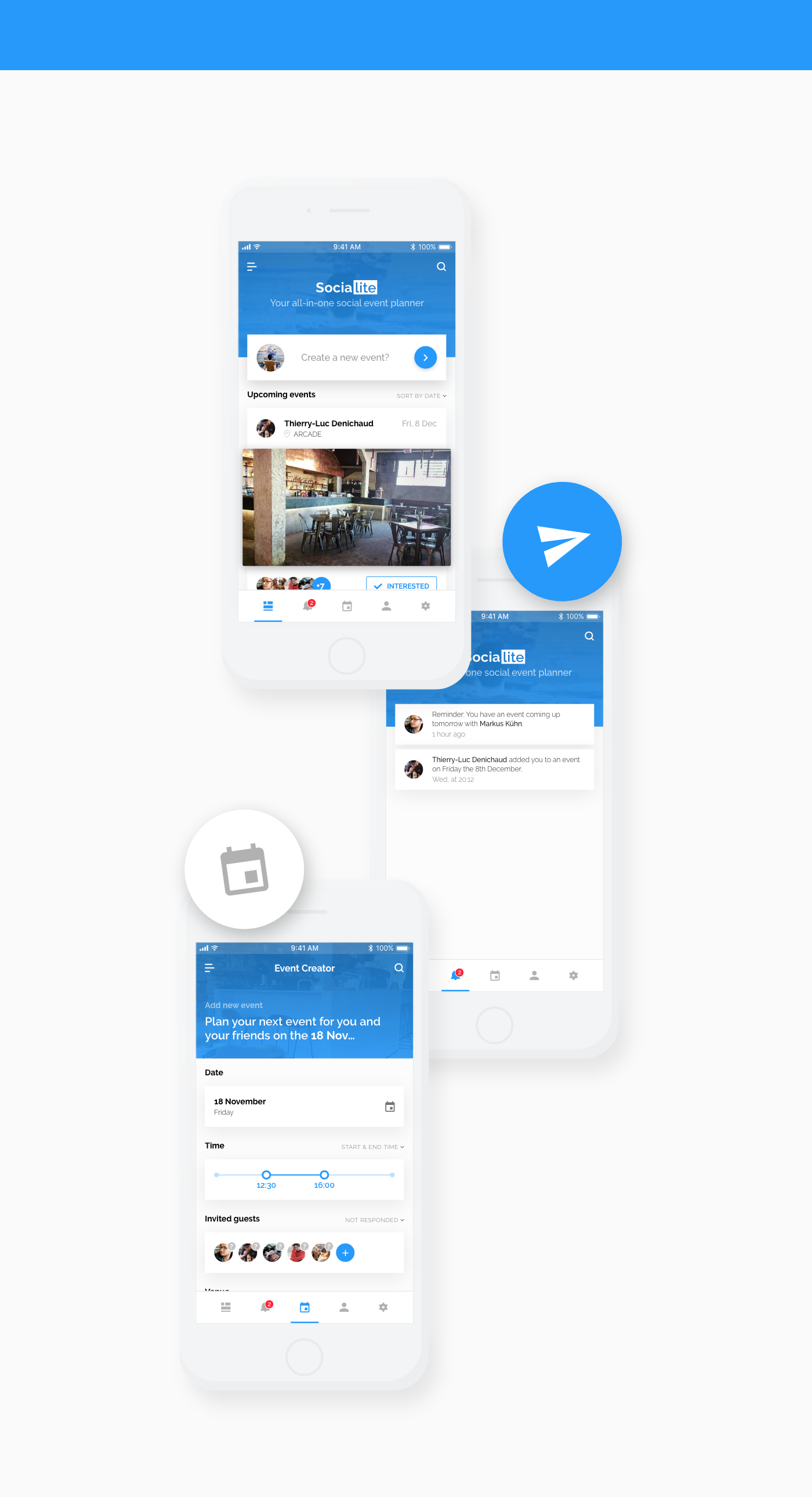 If you liked this project, I would greatly appreciate a follow.